By: Rachelle C. Morgan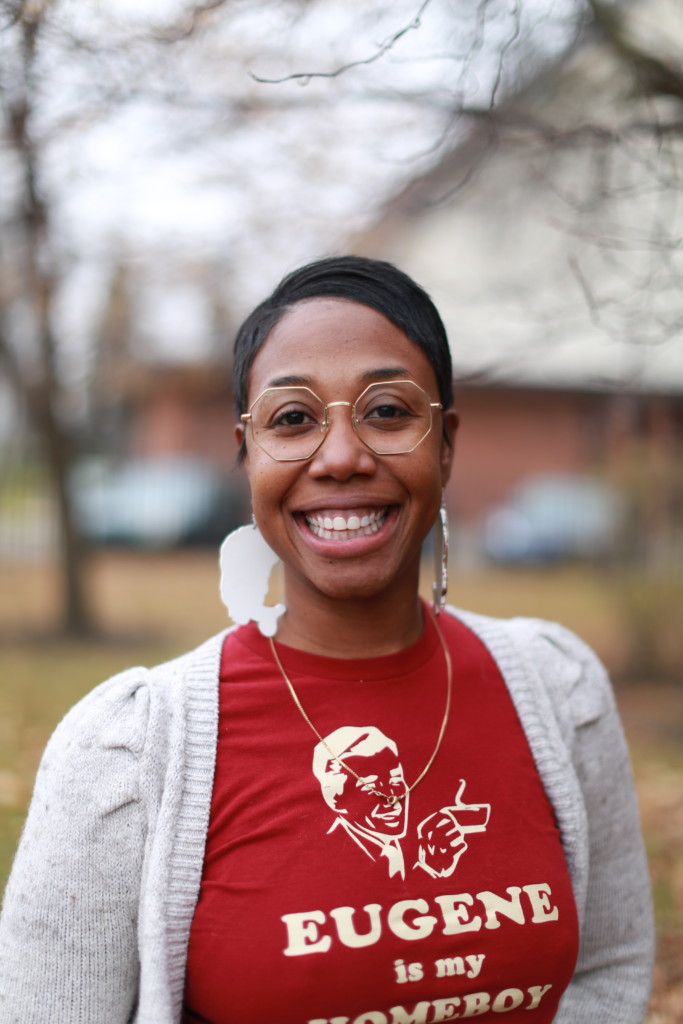 It was February 14th when I shared with the Detroit Women's Leadership Network the topic of this blog post: Persisting through Adversity. The idea, although very relevant to me at the time, had a different meaning and a different story than I was prepared to share. That was pre-COVID-19, a time filled with things that I didn't understand as freedoms, and a time filled with resources and structure that I failed to truly appreciate. In this blog post I'd like to re-examine what it means to carry on in spite of unforeseen challenges and changes to life as we know it.  
Webster's Dictionary has the following definitions:  
Adversity:

 a state or instance of serious or continued difficulty or misfortune.

 

Persist

: continuing to exist despite interference or treatment.

 
Although no one living in this day and age truly feels as if they need a reminder of what adversity is or means, I define both for context. Right now, even the act of writing and completing this blog post is an example of persisting despite adversity. COVID-19 has left me a single mother of 2 boys ages 10 and 23 months, very much engulfed in their day to day care. Even though I am a single mother, before COVID-19 I looked forward to taking the 10-year-old to school and the 23-month-old to daycare, which gave me time to do work for my employer, time to work on my own business, and it gave me mental space to plan for meals, cleaning, appointments, and other various day-to-day things. Now, that freedom is no longer mine, and though I am living with the gift of my sons close, healthy, and in my care…. I miss the freedom I once had and took for granted.  
Buckling down and completing tasks for my employer are a bit more difficult to do, especially with both children at home. Thankfully, I work for a non-profit organization that has a leadership team that is empathetic, benevolent and flexible. The work that I do is meaningful and directly impacts my community in a positive way. The value of the work I do for my community propels me to find blocks of time to complete tasks, hold and facilitate meetings, check on others, submit documents, and to do everything else that is expected of me. COVID-19 has made the community I work for that much more vulnerable and susceptible to the ills of the world, and I would be remiss to ignore the work before me.  
I am not only an employee, I am a small business owner, who was in the very beginning stages of launching a consulting firm. I'd worked with my mentor and teacher on various initiatives that were to start pronto. Because I am fairly new to the business community I will serve, my initiatives included face-to-face introductions and meetings, workshops, in person consultations and observations of business operations. Now, I am unsure when or how much of that can happen, and must re-calibrate.  
In addition to being a new small business owner, I am a writer who was in the middle of writing a book that was essential to reflecting on my own personal growth as a parent. Momentum was building as I drafted concrete examples illustrating what it takes to successfully communicate with my child's father about our child. Before COVID-19, I felt that I was finally at a place where I felt that my experience presented enough value to speak candidly about effective communication between co-parents, but now the current climate presents new challenges and strains.  
I am also an intercessor and I've been standing in the gap praying for strangers and loved ones alike since 2016. Impostor Syndrome attempted to hold me in its clutches as I struggled to understand the gift of prayer God placed in me was indeed genuine. This work of intercession is now the area where I work the most, and because I am greatly concerned with the plight of others, prayer takes a greater level of persisting.  
Coming together to pray with my co-workers, my social circles, the ministry I belong to and my family members, while still praying alone, is a role that carries a much heavier load these days. Prayer now consumes much more of my time and those that I intercede for include: Seniors, Children, Mothers, Fathers, Governmental & Civic Leaders, Police Officers, Firefighters, Emergency Responders, Grocery Store Clerks, Janitorial Staff, Doctors, Nurses, Teachers, Non Profit Leaders, Church Leaders, Business Owners, Funeral Home Directors, Restaurant Workers, Therapists, Those diagnosed with COVID-19 & their families, those diagnosed with serious medical conditions other than COVID-19 and those who are mentally ill.  
This list grows, depending on the events of the day. These times call for a greater level of flexibility. We must be able to quickly change our mindset and quickly change our priorities in order to move forward. When we aren't able to change our mindset and change our priorities on our own, an outside force can impose those changes on us, leaving us powerless. Today, right now I wholeheartedly suggest that everyone who reads this continues to persist through adversity. One way that you can persist is by praying; pray to the God who hears you, who cares for you and who wants you to come out victorious.   
 When the cares and realities of life try to overcome you and prevent you from moving forward, I encourage you to say this prayer: 
 God, I thank you for the opportunity to come to you, I thank you for keeping me, my mind and my family. God, search my heart and remove anything that isn't like you, make my heart whole and receptive to you. God, give me a sound mind, the spirit of love and power,  just like you. God, heal the land as I humble myself before you. God, remove fear and doubt from my mind, as I trust in your plan and your strategy for my life. Reveal to me the way you wish me to steward my time, energy, gifts and resources. You have been faithful, and for that I am so grateful. Amen. 
_______
Rachelle C. Morgan is a leader capable of encouraging and implementing change. She
developed her love for process, people and policy improvement in a leadership role for an
international software company and now is at Brilliant Detroit. She is also continuing to work on
launching her customer service consulting company, Trendz and Endz LLC.