*By Nicole Hudson, Founder, Inbound Lead Solutions*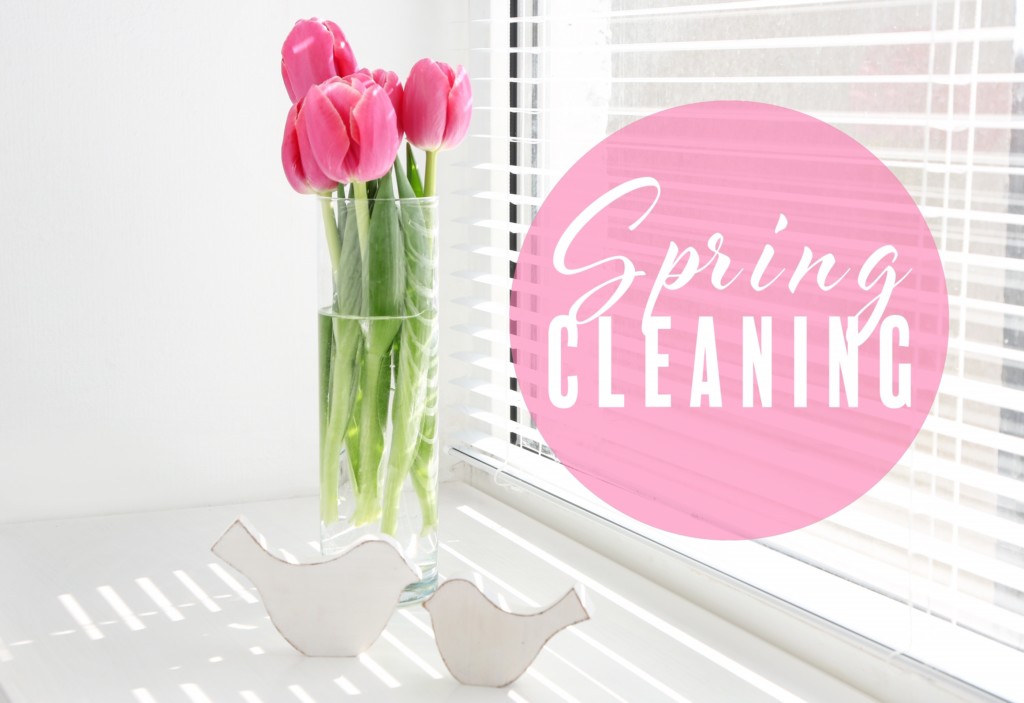 With the warmer weather moving in, maybe you're feeling that urge – the urge to purge that seems to arrive about the same time as the first day of spring.
Last month we talked about how to use Marie Kondo's ideas to streamline your marketing efforts. Even if you weren't ready then (or yet) to tackle some of the bigger pieces of that exercise, take advantage of this seasonal transition time to change things up and feel more productive.
1) Seasonal: Tackle These While You're In The Mood For Change
Here are some tasks that make great sense to accomplish right now.
Change passwords. Get in the habit of changing these seasonally, if not more often. Better yet, especially if your office doesn't have a dedicated IT team to manage data security for you: Install a free password management app that will help keep your data secure (and – yay! – no more having to remember passwords for you).
Back up old files. Move older files from your hard drive into Cloud archives if they're available. Don't forget to set sharing parameters so others can access them as needed.
Review reference materials. If you've got a user manual you haven't touched in forever (especially if you can find it online), trash it – ditto those old catalogs, conference brochures, and any other work detritus that's taking up space in your office for no good reason.
Visit the supply cabinet. Stock up on anything missing from your cache of office supplies, or order some new accessories to tame the madness in your desk drawers.
Perk up your office décor. Find some new pics of your significant other, kids or pets. Buy a bright new poster or calendar. Bring in a bit of nature – a plant to cultivate, or just flowers to enjoy. Or just switch up the location of items you already have in your office. Shake things up, in a good way.
2) Weekly: Tackle Desktop Clutter Before It Overwhelms.
This is true whether you're talking about an actual desktop or a digital one. We get it, some of us creative types like a little clutter (some even swear it's clutter that helps them be creative) – and that's valid.
But just to keep some sense of order in the mix, commit to a desktop clean-up each week. I have a reminder on my calendar for Friday right after lunch so I don't forget – and so it doesn't get overridden by a last minute must-do, right before I head out for the weekend.
Physical workspace
Corral the paperwork on your desk and file anything you're done using.
Organize the rest by subject matter or project to keep it handy.
Stash any scattered office supplies like paperclips and pens.
Keep an eye out for receipts or any items you need to save.
Wipe all workspace surfaces including:

Desktop, phones, lamps, etc.
Computer screen and keyboard
Whiteboards (transfer info to a digital file if it needs to be saved)
File cabinets and credenzas
Digital workspace
With as much information as gets shared on a daily basis, it's even more critical to adopt a regular digital clean-up routine. Here are some areas I clean up weekly:
Desktop. If you're like me, a lot of work-in-progress documents end up on the computer desktop instead of where they (eventually) belong. Like kids' toys, they can accumulate quickly, and if you don't stay on top of them, the pile in front of you can feel like more trouble than it's worth to sort and stow away. Let the accumulation happen all week if you must, but relocate those pesky desktop files on a regular basis for best results.
Downloads. Don't forget to see what's in the download folder, too – another place where files can propagate like bunnies.
Email. Yep – the most blessed and cursed tool of our work existence. Most of us have a filing system for these. Whatever works for you is good: Organize by client or project, or by to-do and to-done. The biggest factor here is to actually follow through. You may or may not be able to keep up with this daily, but by tackling it regularly, you're less likely to miss something important or get overwhelmed at the sheer volume of information that emails represent.
General Internet hygiene. Run hard drive utilities to remove useless items and free up space on your hard drive.
3) Daily: Bust Stress and Stay Happy
We hope you love your job. But even if you don't, there are ways to make your workday more enjoyable.
Make time to set priorities. Though you may feel this way, you rarely have to jump right into work. Set aside time in the first hour to outline your to-dos and decide what to accomplish today, and review it quickly at day's end to see how you did.
Be mindful of your work time. A recent study suggests that working continuously for 50 minutes, then relaxing (walking, reading, having a snack – NOT checking email or doing anything work-related) for 10 minutes, is the ideal ratio for productivity.
Get outside – or at least away from your desk. Take advantage of the rising temperature to step outside for a few moments, on a break or your lunch hour. When you can't, at least make a point of walking around, stretching, or otherwise take a quick break.
Socialize. Sometimes when you're head down, hard to a task, the best thing you can do is interrupt the workflow and remember that you're a human being who needs other human beings. A little social interaction may be just what you need to return to the task more focused.
Say something nice. Try to think of ways to compliment a co-worker at least once a day. You never know what someone is going through, and the words you say may be exactly what they need to hear.
Make the best of spring this year with these ideas – and if you have other ideas to share, we'd love to hear from you!
_____________________________________________________________________
Nicole Hudson is the founder of Inbound Lead Solutions, a full-service marketing and communications company dedicated to sales, PR, and marketing alignment with B2B companies, franchising and professional services, and keynote speakers, authors, and consultants.