*By Garnet Terri, Business Coach and Entrepreneur*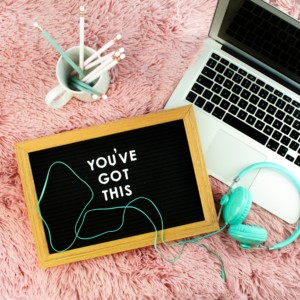 Remember that time you thought about owning your own business? You thought about driving that fancy car, making your own hours, having a lavish wardrobe and living in a fancy house? Remember that dream? That dream of month long beach vacations and lots of commas with zeros behind them in your bank account? You remember, don't you?
And then, you actually started your own business. And, you woke up. You didn't see so many commas nor did you see a lot of zeros. You can't recall the last time you were on a plane and you don't remember what sand feels like between your toes. You get a lot of mail, lots more bills than you recall, a few more meetings than you planned for and no days off.
This is the life of the modern day entrepreneur.
One day, someone asked me "do you drive a Mercedes?" to which I responded "no." They then responded, "but, I thought you were an entrepreneur, aren't you successful?" The truth is, at that time, I was dodging the "repo man" as I was going through a divorce, had no job, and was working towards building a successful business. No, I didn't drive a Mercedes. And, if I wasn't careful, I would not have been driving my Ford Escape either.
As entrepreneurs, we don't have the luxury of talking about the hard times. It's as if we always have to be "on." We always have to be perfect. We always have to be successful. But the truth is, day in and day out, we have to decide which bill to pay first. We have to choose between home mortgages and building mortgages. We have to consider if we are going to pay ourselves or our staff. To build a business, you have to be in a space that you are confident in the decisions you make, for they can make or break your vision.
Success is not to be confused with status.
Success is working through depression when you realize you are facilitating 10 wedding consultations this week and your husband filed divorce papers yesterday. Success is continuing to take orders though your clients weren't satisfied with the last products you produced. Success is balancing the hats of operation when your staff decides to quit. Success is figuring out an alternative plan when the hot water heater goes out and you are preparing for a large scale event in your space. Success is executing a vision through a catastrophe.
We began these businesses for a reason.
Every day, a different struggle will appear. It may persist, it may not. But, as the leaders of our why, the carriers of our visions, and the guides of our purpose, we must continue to persist so that we may excel. If this road was easy, it would be crowded. Isolation is a scary place and the road to success is lonely. As cliché as it may sound, only the strong will continue to survive, and thrive.
When that road gets weary and you're unsure of how to continue, write down your road – from where you started to where you stand. You may not be where you are headed yet, but you have climbed some mountains, fallen into some valleys, overcome some hangups and persisted, through adversity. You are successful, girl. We see you shining. We are here to hold you up. We are here to light your path. We are here to listen to your struggles. We are here to support you.
Keep going! We need you. Your why needs you.
_____________________________________________________________________
Garnet Terri is the founder of the Bake Your Dreams Foundation as well as the owner of Terri's Cakes Detroit and The Garnet Experience.