By Courtney Wise Randolph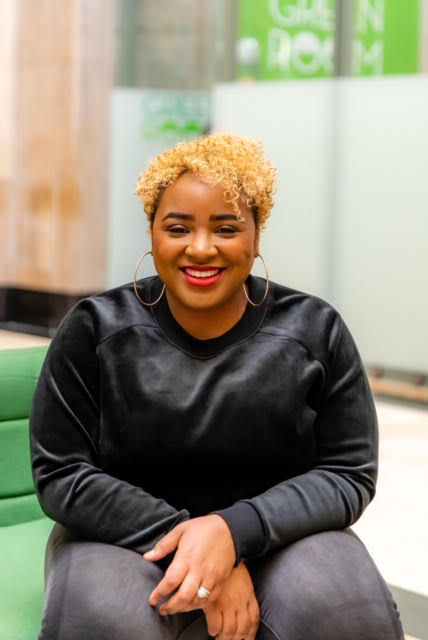 There are many things I've wanted to become, but I know I was very young—second or third grade, maybe—when I knew I wanted to write something that lots of people would gladly read. Story was vital to me—as important to my being as the blood running through my veins.
It's possible that I inherited this hunger for stories from my mother, herself an avid reader who read to me often in early life. We cuddled and Mama read to me at bedtime. I sat near her feet in the kitchen and read aloud while she cooked. It's also true that reading was my only escape from lived reality during my father's alcoholic rages. In a fit shortly after my mother finally stuffed what she could in her car so we could leave for good, Daddy threw my entire room in the trash, letting nothing stay really except the bed and the books. Thinking on that I suppose there's a little inspiration from them both there.
At any rate, I was an angry, scared child, severely lacking in confidence and wildly insecure. But being a strong reader made me good at doing school, which is often the primary thing grownups consider when wondering how a child is doing in the world. And my mother signed me up for lots of forced public speaking, so I became good at faking a strong voice and pretending that it was mine. I spent a lot of years not publicly being myself and lying about my personal dreams.
Books gave me some freedom to hide out in someone else's story and imagine myself the way I wanted to be—as someone confident, clear-headed, brave, and joyful. Over the course of a couple hundred pages, I could practice how I'd say I know you think all artists are starving and poor, but I am still going to write creatively and study Theater. I could say it's true that I'd like to spend time with Gracie*, but I stopped answering the phone to go over there because Ray* hurts me and hurts me. I'd practice how one day I would be brave and tell the people who love me the truth.
It took me a few decades, but I finally did it. I can't pinpoint the precise moment or source of inspiration. The thought of parenting someone while I practiced fake love to myself definitely jarred me, but I like to believe that I chose myself long before I took the idea of pregnancy and birth seriously. Because as much responsibility as I have to her now that Nova is here and I am her mother, she lives outside of me as her own person and will one day realize this fact for herself.
And yet, finally living at the point of being more confident than less and expecting better than worse hasn't made me any more skilled at my actual life. I truly do not know what I am doing. I make grand plans and lots of mornings they get thrown off by at least 30 minutes because I want to comb Nova's hair a certain way or decide to boil an egg for breakfast. Somehow, she still wears two or four puffy ponytails and I forget the egg on the stove.
But better than years past, I show up even if I'll be late. I speak up for myself, even when I have to tap my foot or wave my hands around to hide the fact that my body is shivering in fear. I apply for opportunities I think I can't possibly get, like the Detroit Women's Leadership Network grant that prompted me to write this essay and the WDET Storymakers Fellowship I'm in right now. I expect that my friends will still love me even when I give them another reason to extend me grace and forgiveness. I have accepted that I am beautifully human—marvelous and of exceedingly great value, and also equipped with permanent internal flaws.
I'm looking forward to connecting this spring with other women who have their own "growing up" stories to tell. I intend to record and share their memories for our collective benefit. These stories will be a fresh reminder that despite not being all we wish we were right now, today is still the perfect time to practice being who we want to be. Let me know if you're interested. I'd especially like to speak with domestic abuse survivors and women who became mothers in their teen years for my first set of audio conversations.
Courtney Wise Randolph is Elaine's daughter, Fred's wife, Nova's mother—and quickly becoming her own best friend. She's also a nonprofit manager, writer, podcaster, and realtor in Detroit. You can email her at shes.cwise@gmail.com and find her on Instagram and Twitter @shes_cwise.