By: Karen Dybis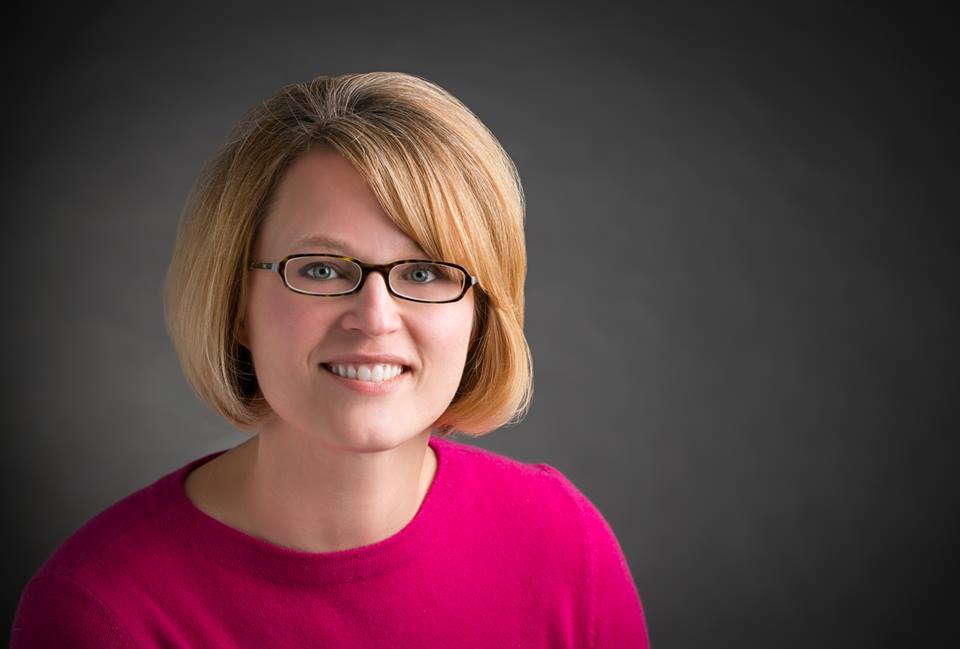 Sometimes, you find a neighborhood that may not be where you grew up but it feels like home nonetheless. That is how I feel about Detroit's Delray neighborhood – my roots may not be there, but I feel a connection to its history, its residents and its resiliency in a way that is real and meaningful.
 How can you fall in love with a place that you never lived in? That's a question I ask myself about Delray all of the time. It all started when I began researching this historic place for a book project. I am a reporter by trade, but I started writing local history books about seven years ago. In this story, the subject was Rose Veres, a woman who immigrated from Hungary to Detroit in the 1920s. She, like so many other immigrants, came to Detroit for the opportunities – to work in the automotive factories, to improve their economic prospects, to find a better life for her family. Veres settled in Delray because it had a large Hungarian population. She could live in peace – or so it seemed until one day she was wrongfully accused of a crime.
 To tell Rose's story, I spent hours researching Delray. I learned about the factories that settled there. I found out about the Detroit International Exposition, a kind of World's Fair that bought the nation's attention to Detroit's craftspeople. That exposition is what brought the automotive industry to the city – people were so impressed with our ironworks, stoves, cigars, lace and more. In those stories and pictures, Delray looks so beautiful in those early decades – it is a neighborhood in Southwest Detroit next to the Detroit River. The houses were tight, but they were immaculately maintained. People swept their sidewalks; they were so proud to live in Detroit.
But that changed for a variety of reasons. Factories spewed pollution and grime, so people moved out of Delray. The city put its wastewater treatment plant there in the 1930s, so houses were torn down to create space for that facility. In the 1960s, the city put I-75 through part of the neighborhood, removing more homes. Crime ramped up and property values dropped. People moved to the suburbs like Allen Park, Dearborn and elsewhere. Now, Michigan officials and the Canadian government are putting the "point of entry" to the Gordie Howe International Bridge in Delray, mostly because Detroit had rezoned this area from residential to industrial – and the empty land or blighted houses made Delray the "right spot" for such a development. More than 200 buildings were razed and 4,000 trees were removed to put the 160-acre bridge entry point into Delray.
 Many people have moved, but others are staying because they love Delray. They must feel like I do – they love the neighborhood, the beautiful location despite the changing environment. I knew I wasn't the voice the neighborhood needed – they have amazing activists and residents who have long advocated for this place – but I hoped to add something to the conversation. I suggested to the Knight Foundation that someone needed to create an archive of Delray's past and present, and I won a grant to create such a reservoir of documents, images and objects to highlight this neighborhood and its meaning to Detroit. However, it was a matching grant, which meant I had to raise a matching amount of money to receive the full total for creating the archive – doing oral histories, collecting artifacts, meeting with people, creating a student-driven art and photography class and more. I learned about a new term: Citizen Archivist. I don't have a professional archivist's degree, but I have that passion and commitment to the cause.
 That is where the financial support from the Detroit Women's Leadership Network came in to help. With your donation, I was able to finish off my fund-raising efforts for this archive project. I turned my dream of being a Citizen Archivist into reality. The Knight Foundation will now match my grant, and I can finish off my archive in 2020. However, I will not stop fighting for this neighborhood, collecting its stories and archiving its past. I will continue to talk about Delray and to meet the residents in an effort to support them in any way that I can.
 Detroit has more than 300 years of history. We need to preserve those stories and maintain its legacy. I am honored to be a part of that and I thank you for your support in that effort.
________________________________________________________________________________________
Karen Dybis is a Metro Detroit reporter who has covered Detroit and its economic rebirth for more than a decade. She is the author of four Detroit history books, including "Better Made in Michigan," "The Witch of Delray" and the tourism guide, "Secret Detroit." She has two kids.