*By Stephanie Lopez, Women's Health Coach*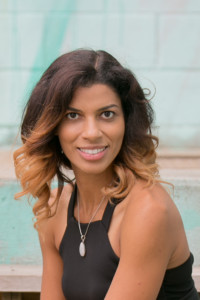 Work life balance is difficult to achieve. Now, hear me out — how often do you work 50 percent of the time and rest or enjoy life the other 50 percent? If you are anything like me and run a business, you probably work more than 60 hours a week and have a little bit of time for yourself. Plus, there is no paid time off when you own your own business. So, when I hear work life balance I laugh because it's hardly ever a 50/50 balance.
That's why I like the term "work/life harmony," because it's more realistic. There are days where work takes up a lot of my precious time, especially during the launch of a new program or workshop. There are also days where I have all the time in the world and don't know what to do with it. Either way, I make ME time a priority no matter how busy or slow I am with work.
A prime example is that as I write this article, I am sitting at a five-star restaurant on top of the Alpine Mountains, looking at the sparkling snow on the sunny mountain tops and enjoying a five-course lunch and a glass of wine because, to be frank, I deserve it. This is also busy season for me – I have a huge client load, and I'm beta launching a hormonal health program and taking online classes. With all this going on, I made time to go on vacation to Austria and Germany with my husband. As I stare at the beautiful Alpine Mountains, I am reminded there is more to life than working all the time.
Here are my tips for work/life harmony:
1) Do what you love to do, and it won't seem like work. I know you've heard this before and I have, too. I was the girl who rolled my eyes when people said it, and then I created my own business and understood what this meant.
2) Relax. You don't have to work all the time to make it big in the world. There are times to work, and there are times to relax and reap the rewards. When you relax, you gain clarity and spark creativity.
3) Vacation and travel often. You only have one life, and there's no point in looking back wishing you saw more of the world. The work can wait – there is nothing more important than taking time out for yourself. When you return to work, you'll have a fresh perspective, new ideas, new contacts, and you'll feel revitalized.
4) Schedule personal time every week. If you do not block out time for it on your calendar, you are likely to book something else during that time. I make an appointment with myself every week, put it on my calendar and know it's nonnegotiable. I treat it like a doctor appointment – you would not reschedule on your doctor if you were sick, would you?
How you create your own work/life harmony is up to you. If you can't do what you love full time right now, then I suggest doing it as a side hustle until you can financially pursue it full time. I also recommend to live life to the fullest now.
Instead of buying that expensive purse, spend your hard-earned money on experiences because they are priceless. Try taking five minutes a day to meditate, enjoy the warmth of the sun or gaze at stars. Once a week, take time to read, take a bath, get a back massage from a loved one, go to an exercise class you love or snuggle with your dog. Whatever you love, just do it.
And once a month, do something super special, like scheduling a spa day, taking a mini vacation, enjoying a delicious meal or having someone else clean your house because you deserve it.
Every few months, treat yourself with a trip, if you can. It can be a weekend, a week or more than 10 days. It can be local, out of state or out the county. Just do it because you don't want to look back wishing you traveled more, experienced more and – most importantly – loved yourself more.
_____________________________________________________________________
Stephanie is a Women's Health Coach who specializes in Hormonal Balance and Weight Loss. Stephanie helps women improve their health with safer, cheaper and more powerful natural solutions that have lasting results by implementing simple and effective lifestyle changes. To find out more about her services, go to www.fitnesswellnesslife.com and check out her podcast "Love Your Life" on all podcast platforms.