*By Nicole Hudson, Founder, Inbound Lead Solutions*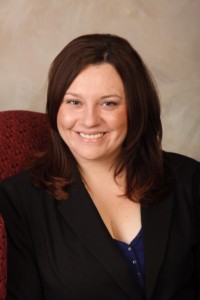 We can't all be Marie Kondo, but we can use some of her ideas — and ideas like hers — to discard things that get in the way of enjoying our business and personal lives. Here are a few ideas that have been helpful to me to get you started:
1. It starts and ends with your mindset.
As a working mom, one of the best things you can do for yourself and your relationships is to adopt a positive and forgiving attitude. Some of my favorite "right attitude" rules for life include:
● Recognize you can do anything, but you can't do everything.
● Know you're going to fail a little every day — and tomorrow will be a fresh start.
● Stay open to what others can teach you and try to learn from their mistakes.
Accept that while your normal might not seem normal to anyone else, it's right for you.
I'll bet you have similar touchstones that guide you, too. Keep them top of mind, especially when you're stressed.
2. Your home is sacred.
Konverts (Kondo advocates) swear that "tidying up" produces a calm, well-ordered universe in your home. If you adopt this concept for your belongings — and if you maintain the practice of putting things away after use and not purchasing other stuff unless you love them — this is often true.
But for me, it's not only about belongings. What has made my home feel like a true sanctuary and helped me find more time for my family, myself and business is outsourcing some home maintenance.
I am a woman who hates cleaning, doing laundry, organizing my home and making store returns — though nothing makes me happier, calmer and more productive than the smell of Pine-Sol in the air, clean clothing organized by color in the closet and zero Amazon boxes piled up in my office. Therefore, an amazing woman, who is now a significant part of our lives and the reason I am still married today (my "life manager"), handles all these things every week. For me, that's magic!
What can you pay someone to do — or trade-off or barter — to find more free time in your life? When you can relax and consider your home and family as a retreat from the rest of the world instead of feeling burdened by it, it can make a huge difference.
3. Identify what's important and discard the rest (for now).
There are always things we can't control, but you have more control of your time than you think. When time is at a premium, this is when you either decide what matters or it's determined for you by life and circumstances.
Of course, your priorities are going to change depending on what's happening in your life. For instance, if your business is in start-up mode, your focus may be finances, location or executing your first-year plan. If your child is a teen, you'll be worried about things that were never even on your radar when that kid was a baby on your hip.
So what matters most to you right now? (Hint: It can't be everything.) Really think this through and decide what three to five things are your reason for being today. That's what you protect. The rest is just clutter, and you can plan to communicate, automate and delegate it.
4. Set boundaries
Not all clutter is terrible. There's the kind that's easy to shed and makes you feel wonderful for leaving it behind. Some clutter, though, needs to be embraced — either because it's an integral part of who you are, or because it's something you cherish and know you will return to at a different life stage.
Here's an example: I'm a creative person, and even Marie Kondo acknowledges that creatives tend toward clutter as a part of their working space. Like anyone, too much clutter can (and does) overwhelm me; but some clutter helps me see connections, draw outside the lines and generally… function. If that's you, embrace it!
Similarly, cooking is something I enjoy, but I just don't have time for. When I discovered Shipt/Insta-cart/Clicklist, the whole world changed. Seriously. With saved grocery lists, I can order the things we need with a click of a button. I also joined Beach Body and 2BeMindset and handed the recipe book to my life to my manager and said, "surprise me." Now, my family sits down to dinner a lot more than we used to; we're saving dollars by not going out, ordering out or buying prepared meals; and we are healthier and losing weight.
Do I miss cooking? Yes. Will I come back to it? Yes. In the meantime, I'm learning things I'll be able to use later, and I'm not stressed about what I can't accomplish.
5. Visualize Success
There is a lot of noise and expectations swirling around, especially on the internet and in places we might think are the safest. While many mean well, only YOU can define what success looks like for you and your people.
Luckily, I started thinking a long time ago about how to gain some control and choice in my life. Before I was married, had kids or started my own firm, I literally did my own field study, asking questions and listening to the women I knew that had taken on the challenge of working parenthood before me. The notebook I collected full of lessons and ideas shared by my friends and colleagues helped me visualize the kind of wife, mother, and leader I wanted to become.
If you haven't done this yet — or even if you have, but feel like lately life is just happening to you — then take the 'me' time you need to plant (or re-plant) those seeds. Use a vision board, a pad, and a pen, a journal or a blog. Read something inspiring. Directly talk it out with your husband, family, and friends.
Maybe you can use some of these ideas. Perhaps you have others to share. Give them freely — either in the comments or to the working moms you know. It's a crazy world out there, but we're in it together.
_____________________________________________________________________
Nicole Hudson is the founder of Inbound Lead Solutions, a full-service marketing and communications company dedicated to sales, PR, and marketing alignment with B2B companies, franchising and professional services, and keynote speakers, authors, and consultants.