* By Ber-Henda Williams *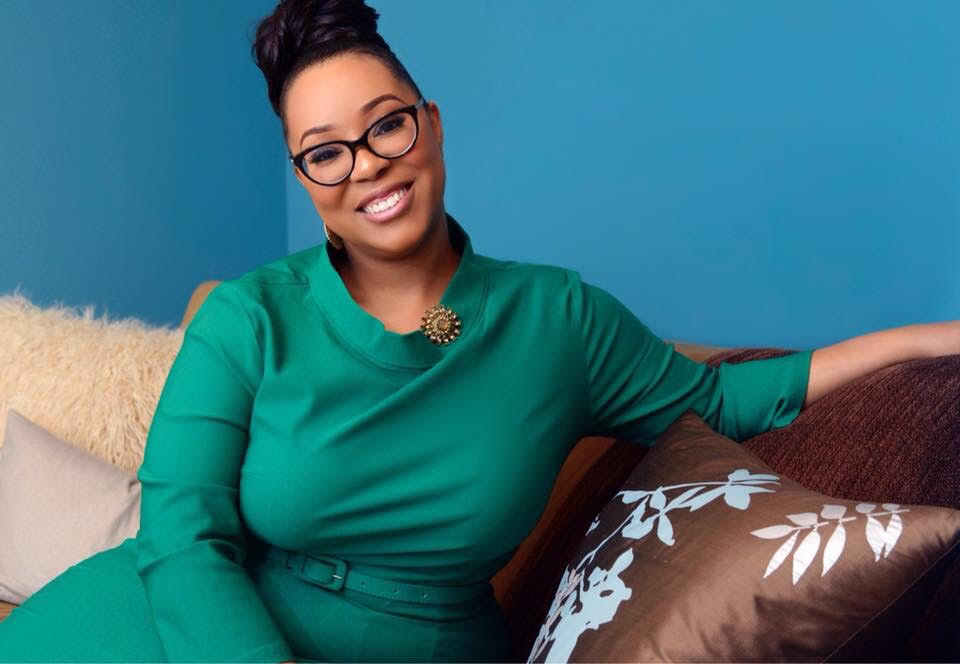 We are very familiar with the adage, "starving artist" and in our Detroit landscape, building capacity for your creative enterprise can be a challenge. I have been a poet for well over a decade and hosted several poetry and cultural events. I have collaborated with other artists and musicians and what keeps coming up for us is this: affordable venue and compensation.
In many conversations, I have noticed that unless the organization or individual brings it up, compensation seems to not even be in the equation or it is far below our value.  I don't want to create a narrative of despair. Detroit has produced some the most influential artists and voices in the world (literally): J Dilla, Jessica Care Moore, Proof, Monica Blair, Naomi Long Madgett, Brandon Williams, Anita Baker, and of course, KEM.
Art transforms lives and harnesses the ability to create a feeling of unity and deep connection. Especially, in concerts, we witness our lives in the lyrics of songs. And for a few hours, we are in spaces with strangers with our phones in the air sharing a mutual moment of euphoria, and the artists we love are responsible for conjuring deeply joyous emotions that shape and influence us. Photographs and paintings have also been responsible being evocative.
The life of artists such as Frida Khalo, Geogia O'Keeffe, and Wangechi Mutu challenge our notions of identity, race and class.  Detroit-hailing contemporary artists, such as Mayette Risker, Sabrina Nelson and Asia Hamilton, have garnered international acclaim. Building a brand for sure is no easy task, and then creating a sustainable model for income also breeds a set of challenges. Here are just a few suggestions to support the calling into artistic expression.
Know your worth!
We have heard this phrase repeatedly in our lexicon but seriously know your worth. The art you bring to an event is not just entertainment but a focal point and grounding experience. It engages the community and creates a lasting impression. Lawyers and doctors do not negotiate on their prices, and neither should you. There are however exceptions, such as causes and organizations that you believe in. In this case you can still ask for an "In Kind" letter or request to have your work recorded for your portfolio.
Mutual Support and Admiration
Artists need compensation but love too. Working in and with a collective can help amplify your voice. When putting on an event or showcase, it is great to collaborate across genres. Combining talents both from the angle of event production and performance helps amplify reach. Cultivating a strong following and loyal fans is one way of keeping revenue consistent. Have your collateral ready and have the information about others on you as well.
Art is Business!
Be not misconstrued. Being an artist is a calling, and it is a business. If you are not charging, it is hobby. File the appropriate paperwork to become either an LLC or Non-profit. Teaching Artists become paid artists. Teaching what you do is an amazing pathway to additional income. Mosaic Youth Theater, Acting Out Productions, Crescendo Detroit and Inside Out are just a few examples of turning your passion into fuel for the next generation and enhancing your brand. Commodifying your work into products such as t-shirts, notebooks, or tote bags fosters conversations and awareness. Expression goes beyond the stage.
Relationships, Relationships, Relationships
Each stage or gallery you touch has a community attached to it. Offer something personal as a token of your appreciation to whomever booked you. Create a newsletter to stay in touch with your followers or a fan or community page on social media. This way, folks hear from you and feel with you. Institutions are also a great place to connect with as a partner to produce and event or project.  Ultimately, your conduct determines your cash flow. Kindness and thoughtfulness go a long way.
My dear artists and lover of the arts, we have a symbiotic relationship. The artist has a deep and pressing calling to express and to have witnesses for this expression. This insistent need can only find peace in the obedience to the call. It goes without saying art is a modality that gives the human psyche a channel to release the stress and trials of life and express our most profound virtue—LOVE. This invaluable service to humanity, coated with Detroit flavor, is priceless! Let us recognize what the world knows: Detroit artists are worth their weight in gold.
________________________________________________________________
Ber-Henda Williams is a Bilingual Poet from the metro Detroit area. She coaches women + creatives to live a fully expressed existence. She is also a personality on the Motor City Woman Network. B Intentional with Ber-Henda Williams can be heard every 1st and 3rd Sunday at 7p.m. EST via motorcitywoman.com Drop her a line at www.ber-hendawilliams.com