* By Evelyn Summerville, DWLN contributer *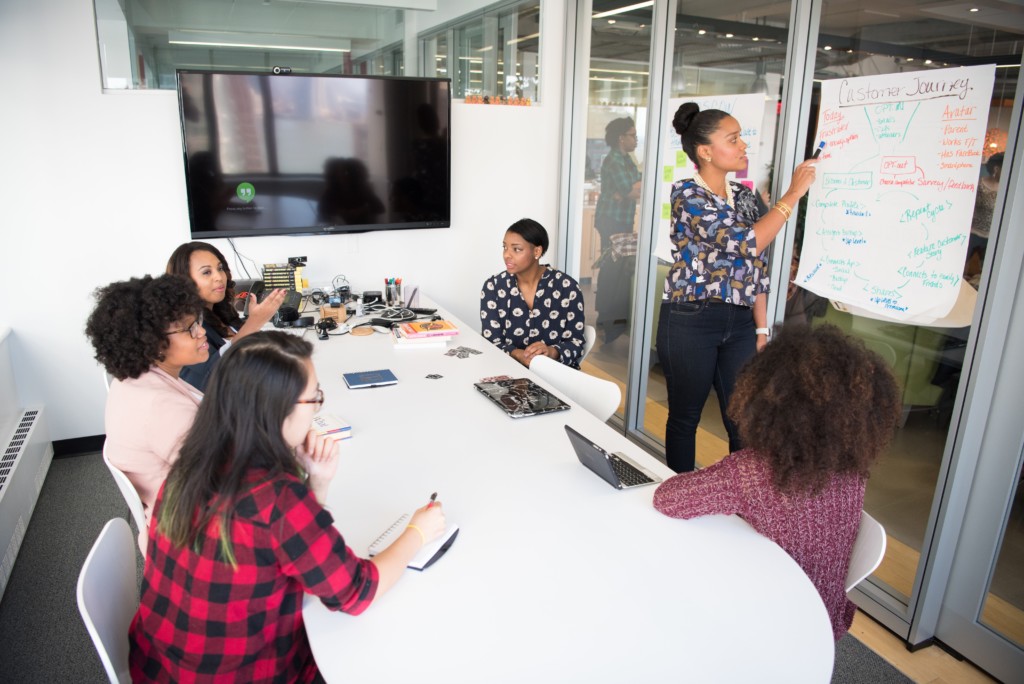 It is the year of the woman. 2018.
It has arrived decades after the women's right movement of the 1960's and 1970's. It has arrived on the heels of momentum gained by the annual Women's March on Washington and Women's History Month. It has arrived in the wake of controversy questioning our value, contributions and abilities. It has finally arrived.
We are emboldened by its presence. We rally together in network and affinity groups avowing to support, uplift and amplify each other. We bask in the strength of our collective. Our sisterhood.
We celebrate the successes of women rising to C-level positions in top firms. We rejoice when women are triumphant in political debates. And we applaud the women who are blazing trails in business, science, technology, engineering, arts and math, to name a few.
Yet, so many women do not feel personally empowered. In board meetings, business meetings, one-on-one meetings, and even in their homes, some women default to listening mode only. They do not insert themselves into the conversation and often later regret their silence.
A colleague and I were appointed to a church council. We attended the board meetings monthly as required. We are often disturbed by the behavior, comments and posturing of our peers. We were silent spectators. Afterwards we would talk about the experience and how we longed for it to improve. My colleague felt moved to act. It didn't seem right to allow this conduct to perpetuate month after month. However, when the moment for emboldened action arrived we again sat silently. Watching and waiting.
It is important for women to speak up and be heard. Your voice brings a healthy balance to the debate. Your voice expresses your values, your boundaries and your desires. When left unspoken, your perspective drifts to the wayside. There are no assumptions, only what has been spoken.
If this sounds like you, someone who is ignited by the collective yet shrinks from speaking up in smaller settings, here are some strategies to boost your confidence and empower you to use your voice.
Change your narrative to overcome fear. Identify your fears and your imaginary negative outcomes. Acknowledge that fear is an emotion that you can manage and exchange for courage. Also acknowledge that negative thinking can evolve into positive thinking. Rather than focus on fears and negativity, make a list of the benefits and advantages to speaking up. Review and recite your new narrative just before a meeting to activate your courageous nature.
Embody the spirit of a bold, brave person. History is ripe with women known for their bravery—for instance, Hillary Clinton, Oprah Winfrey, Barbara Walters, Beyoncé, and Sheryl Sandberg. When it is your turn to speak up, you can imagine yourself as any of these women, or one of your personal choice, and draw strength from her character. You will notice as you practice this over time that the need to embody another persona diminishes. That is because you have mastered your own ability to be bold and brave.
Practice public speaking and debate. Find a setting outside of work and home where you can practice speaking up. Identify an affinity group or accountability partner to support you in developing these skills. Challenge yourself to speak up in public at least once a week and celebrate your small wins. Your confidence and courage will increase every time you speak up.
_____________________________________________
Evelyn Summerville was a Director of Marketing Research & Analysis at a Fortune 500 firm for several years. I made a ton of mistakes in my corporate career, but I also got many more things right. Now I harness those experiences and lessons to support leaders in reaching their potential while fast tracking their success. In doing so, I empower people to live and lead with purpose, passion and excellence. Check out my blog for additional articles on leading and living with excellence. Follow me @coachevesum on Facebook, Instagram, LinkedIn and Twitter.