* By Evelyn Summerville, Leadership and Lifestyle Coach *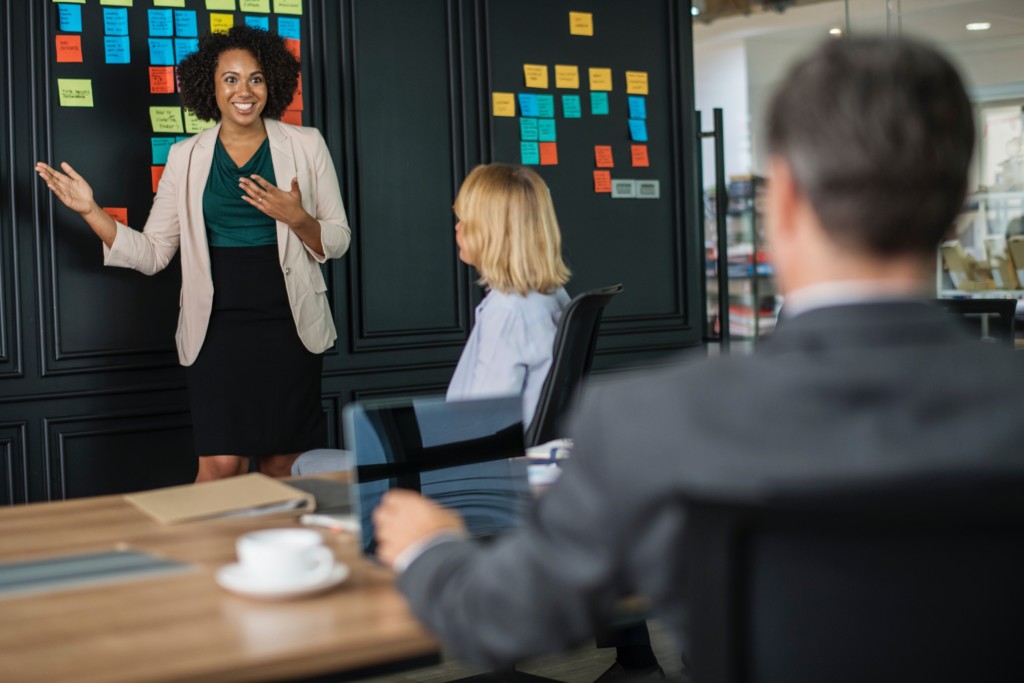 Personal growth and development is the greatest leadership strategy you can employ. Leaders are learners. The best leaders continue to learn about and improve their technical, professional and leadership skills.
Perhaps you are wondering, what skills will have the biggest impact on your leadership success? Exactly where should you invest your time and energy for optimal performance? A quick review of leadership characteristics and responsibilities sheds some light on these questions.
Leaders are not only visionary, they cast and communicate that vision to their team members. Leaders not only see the big picture, they develop the strategies, establish the projects and monitor the key performance metrics. Leaders know the numbers, troubleshoot problems and resolve conflicts all while ensuring business performs at above satisfactory levels.
Leadership is a tremendous responsibility. No matter how you look at it, your skills, your competencies, determine how well you manage expectations and deliver results. Following are six key areas to hone daily – to be your personal best.
Negotiation Skills
Negotiation is getting to yes by creating win-win outcomes for all parties. Women in leadership speak up and clearly articulate their requirements. They differentiate must-have conditions from nice-to-have options. Sharp negotiators listen to their peers, seek clarification of their needs and watch for appropriate opportunities to compromise.
It is easy to be intimidated at the mere idea of negotiation. The key is to remove emotion and fear from the experience. The words of John Kennedy are great advice, "Let us never negotiate out of fear. But let us never fear to negotiate."
Relationship Building Skills
Leaders are builders. They build strong teams by uplifting one person at a time. In modern days, relationship building requires social and emotional intelligence. Leaders decipher interpersonal interactions by focusing on the words used, the words omitted, and the behaviors displayed.
Facial expressions and gestures communicate, often times, more effectively than words. Leaders adept in social and emotional intelligence leverage these insights to learn more about their team members and to create meaningful, empathetic connections. Great leaders invest time in understanding their team members. They go the extra yard by affirming them.
Public Speaking and Presentation Skills
Whether it is a team meeting in a conference room, or a business presentation via video conference, leaders cannot escape public speaking. While it is the greatest fear for many women (and men), it is also the surest way to solidify your personal brand and executive presence.
Through public speaking, you establish your credibility and expertise. Everyone loves a speaker who skillfully weaves together stories, jokes and facts. Presentations ripe with vibrant pictures and catchy phrases are memorable. Most of all, a person true to themselves — an authentic, confident speaker — is appreciated and applauded.
Conflict Resolution Skills
Workplace disputes are inevitable. Maintaining a calm and positive demeanor is your best move in those moments. Resolving conflict involves self-awareness and self-management. Remember you can influence people, but you cannot control them. Therefore, your disposition and attitude are of utmost importance.
Self-awareness is knowing what you are feeling and why. It is also being cognizant of your words and their impact on others. Self-management is regulating your thoughts, feelings, words and behavior. When resolving conflict, you willfully choose to be positive, empathetic and understanding.
Decision-Making Skills
Leaders are frequently on the hook to make tough decisions. Some can be deliberated. Others must occur in a split second. Whether it is based on your gut instinct or an elaborate decision-matrix, you will take a risk, make a decision and run with it.
Watch out for over-analyzing data and rise above the fear of failure. These are pitfalls that only delay your progress. According to Arianna Huffington, "We need to accept that we won't always make the right decisions, that we'll screw up royally sometimes – understanding that failure is not the opposite of success, it's part of success."
Project Management Skills
Project management skills are in high demand. This is partly credited to the complex nature of cross-functional teams, fast-paced deadlines and rigid cost controls. There is a heightened need for someone to carefully define project goals, parameters and milestones, while managing a diverse team to deliver on time and under budget.
Leaders manage and sponsor corporate projects. Some leaders oversee project portfolios. As a project manager, you will work with spreadsheets, dashboards and digital collaboration tools. In addition, you will supervise a team of people in a matrix environment.
_________________________________________________________
Evelyn Summerville was a Director of Marketing Research & Analysis at a Fortune 500 firm for several years. I made a ton of mistakes in my corporate career, but I also got many more things right. Now I harness those experiences and lessons to support leaders in reaching their potential while fast tracking their success. In doing so, I empower people to live and lead with purpose, passion and excellence. Check out my blog for additional articles on leading and living with excellence. Follow me @coachevesum on Facebook, Instagram, LinkedIn and Twitter.