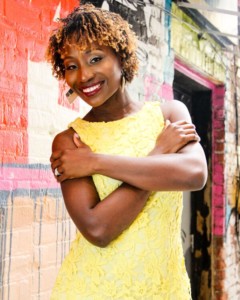 DETROIT – Danielle North, co-founder of the Detroit Women's Leadership Network, will be honored this week as a 2018 Diversity Champion for her efforts to break down barriers for women and increase leadership diversity in Metro Detroit.
The award is annually given by the Race Relations and Diversity Task Force, a sponsored group of the Birmingham-based Community House, to people who have helped organizations adopt or implement policies supportive of diversity and the ideas of inclusion. The awards ceremony is May 3.
North, an advocate for children, equitable education, racial equity and women's issues, sought to create a space that reflected the unique voices and experiences of women of varied backgrounds. The Detroit Women's Leadership Network and its members are committed to uplifting and supporting women of all ages, races and career stages.
The Network's activities include leadership workshops, job search resources, mentorship opportunities and more.
North is also the founder/owner of Kidz Kingdom, Detroit's first indoor playground, a licensed child care center and play and party space. She launched her 501c3 nonprofit – Biz Kidz — to enhance her commitment to mentoring future entrepreneurs.
About Detroit Women's Leadership Network:
The Detroit Women's Leadership Network, whose mission is to advance the professional trajectory of women by inspiring inclusive opportunities for connection, collaboration and progress, began as a small Facebook group but has since grown to more than 5,000 members.
The Network recently announced plans to augment women's leadership and empowerment opportunities in the region through a new membership platform. More information can be found at www.DWLN.org