Danielle North – Founder/ Managing Director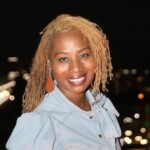 Danielle North is the Executive Director of Degree Forward and Partner of Diploma Equity Project. North is a wife, mother of three, long-distance runner, author and serial entrepreneur. North is a first-generation college graduate and holds a Bachelor's of Science degree in Sociology from Central Michigan University. In 2008, North became a community developer with Warren-Conner Development Coalition in Detroit to make a lasting impact in her hometown. She became a charter school authorizer as the Deputy Director of Charter Schools at Detroit Public Schools in 2011. North launched her education consulting firm – EdReform Partners – in 2015 serving authorizers, schools and nonprofits across Michigan.
As a serial entrepreneur, North has successfully founded several initiatives: Kidz Kingdom, Detroit's first indoor playground, which is also a licensed child care center; Detroit Women's Leadership Network, which has grown to over 10,000 members on its Facebook platform; and Biz Kidz – to enhance her commitment to mentoring future entrepreneurs. She is a proud 2012 alumni of the prestigious German Marshall Memorial Fellowship traveling to . In 2019, she became a Detroit Free Press, Shining Light Mayor Dave Bing Future Leader Awardee. She is a 2021 Crain's 40 under 40 honoree.
Regina Sharma – Advisory Council Member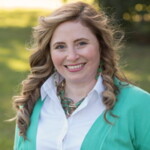 Regina Sharma is exceptionally proud to serve as Director of Development for the Detroit Justice Center. A proud Detroiter, Regina has dedicated her career to fundraising for organizations she sees as integral to building a thriving community for all Detroiters. Prior to joining DJC, Regina held fundraising leadership roles at Henry Ford Health System, Wayne State University and was a founding staff member and Development Officer for the Detroit Public Schools Foundation. Regina has also held positions at United Way for Southeastern Michigan, Girl Scouts of Southeastern Michigan and the Detroit Regional Chamber.
Regina is passionate about racial equity work and is a founding member of the advisory board for the Detroit Women's Leadership Network, has served on the board for the Detroit Chapter of the Princeton Prize in Race Relations and is a member of a philanthropy/clinical partnership team for Precision Medicine for Aggressive/African Breast Cancer, an international collaborative lead by renowned breast cancer researcher and surgeon, Dr. Evelyn Jiagge, which includes nine different partner institutions in East and West Africa, furthering the efforts of developing treatment for Triple Negative Breast Cancer, a cancer that disproportionately impacts women of African ancestry.
Regina is a former trustee for ConnectMichigan Alliance and the Wayne State University President's Commission on the Status of Women. She serves as a mentor for the Association of Fundraising Professionals Greater Detroit Chapter, Young Nonprofit Professionals Network of Detroit and City Year Detroit and is a frequent local speaker on nonprofit career development.
Regina holds a BA in Public Relations from Wayne State University and an MPA from Central Michigan University with a specialization in nonprofit management. She is a graduate of Leadership Detroit Class XXXIII, an alumna of City Year Detroit and a recipient of the Alternatives for Girls Role Model Award, Michigan Governor's Service Award, Michigan Campus Compact's Outstanding Community Impact Award and the Spirit of Detroit Award.
Carina Jackson – Advisory Council Member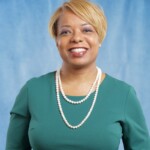 Carina Jackson is the Chief Operations Officer for Mariners Inn – a human services organization that provides services to men and their families in Detroit, Michigan. Mariners Inn was founded in 1925 by the Episcopal Diocese of Michigan. Ms. Jackson supervises the Residential and Housing Programs, the Facilities Department and the Social Enterprise Program. She served as Interim CEO from March 2018 to May 2019 while David Sampson, CEO, was on sabbatical.
Ms. Jackson has a very diverse background that includes education, entrepreneurship and government. Carina co-founded Youth Vision – a non-profit organization that provided after school programs and summer camp to more than 400 youth in Southwest Detroit. She worked on the campaign for Saunteel Jenkins for Detroit City Council. Ms. Jenkins won the election in 2010 and Ms. Jackson became her Chief of Staff and worked with the Council Member on the Youth Violence Prevention Task Force, General Pension Board, and various committees.Carina also owned C.L. Jackson and Associates – a management consulting firm – for over 5 years providing support for small businesses.
Ms. Jackson is currently a member of the second class of the WK Kellogg Foundation Fellowship with a focus on leadership, community engagement and racial equity. Carina became a 92Y Ford Fellow in June, 2016, and participated in a program "designed with the goal of enhancing the efforts of emerging leaders in communities throughout the world". Ms. Jackson spent two weeks in New York working with fellows from Brazil, Israel, Bangladesh and India. In July, 2015, Carina was selected for the class of XXXVII of Leadership Detroit. Leadership Detroit, an initiative of the Detroit Regional Chamber, is a transformational leadership program for existing and emerging regional leaders. Also Ms. Jackson was selected to be a German Marshall Memorial Fund Fellow and represented Mariners Inn as well as the City of Detroit in 2013. Selected fellows engage in 6 months of preparation designed to enhance their understanding of transatlantic relations before embarking on 24 days of policy immersion across the Atlantic. She travelled to Brussels, Belgium; Freiburg, Germany; Bilbao, Spain; Sarajevo, Bosnia; and Berlin, Germany.
Ber-Henda – Advisory Council Member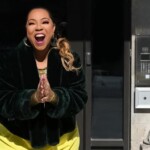 Ber-Henda is a Visionary+Empath Coach. She supports empathic creative visionary empaths to find their voice, embrace feminine power, and create mission-based businesses in service of social transformation, justice and equity.
She is a graduate of Wayne State University with a degree in Spanish and a minor in International Marketing. She has presented and performed at companies such as Toyota, Campbell-Ewald, Plunkett and Cooney, The Charles H. Wright Museum and SXSW. She also runs a girl's leadership program, The Power of Girlhood for girls 8-18 Además, ella es una poeta bilingüe. She is a bilingual poet and translator.
Williams is also an alum of Listen to Your Mother, The Vagina Monologues and Secret Society of Twisted Storytellers. She believes feminine empaths are here to disrupt the patriarchy and oppression with their mission-based businesses.
Charity Dean – Advisory Council Member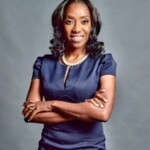 Charity Dean is the President and CEO of Metro Detroit Black Business Alliance.
Prior to launching this regional Chamber Of Commerce for Black Businesses, Charity served as the Director of Civil Rights, Inclusion and Opportunity for the City of Detroit.
Charity serves on the boards of Oakland University Alumni Association, Detroit Economic Growth Corporation, and Neighborhood Legal Services and Wolverine Bar Association. She was appointed by Governor Whitmer to serve as a Michigan Womens Commissioner representing the City of Detroit.
Charity is a practicing attorney and the Founder of Dean Law and Consulting. She is also an adjunct professor at her alma mater, University of Detroit Mercy School of Law.
She has received numerous honors and awards, including Crains 40 under 40 in 2020 and Crains 100 Most Influential Women 2021.
Dr. Naimah Wade – Advisory Council Member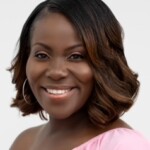 Dr. Naimah Wade is an education strategist, consultant and researcher with a passion for creating transformative learning experiences that equalize access and opportunity. She currently acts on this passion through non-profit leadership and education consulting. Driven by the personal belief that writing is agency, she serves as the executive director at 826michigan, a youth writing and publishing organization with education and retail operations in Ann Arbor, Ypsilanti and Detroit. In pursuit of the organization's vision to normalize writing literacy and create a reality where all students confidently stand in the power of their stories, Dr. Naimah and her tri-city team deliver whimsical writing adventures to 3,500 students each year. In addition to non-profit leadership, Dr. Naimah coaches faculty members on effective course design, technology integration and teaching excellence in the Office for Teaching and Learning at Wayne State University. As Chief Learning Strategist, she also leads Nvision Learning Solutions, a boutique consultancy.
Dr. Naimah's professional journey spans operations management, program development and executive leadership. Prior to her current roles, she spent 10 years at Wayne State University in the division of Educational Outreach and International Programs. As a member of this team, she designed and administered learning experiences for non-traditional students, coordinated leadership development initiatives for international visitors and implemented customized workplace training interventions for organizations in Metro-Detroit. Her portfolio also includes proprietary instructional design for K-12 and adult learners, corporate training facilitation, as well as adjunct faculty roles at the undergraduate and graduate levels.
Dr. Naimah's fascination with improving human performance through personal and professional learning experiences led to the completion of her Ph.D. in Education. Her research interests include the use of video for performance feedback in online learning environments, applications of Design-Based Research to create equitable learning environments and human connection in learning. Dr. Naimah holds an MBA from Wayne State University and a bachelor's degree in Business Marketing from Michigan State University. Additionally, she is a proud graduate of Cass Technical High School in Detroit, MI.
More personally, Dr. Naimah prides herself on a reputation of resilience in the face of challenges and is known for her own brand of open-hearted leadership. She prioritizes youth development work and programs that support the identity development of women and girls. To make impact in these areas, she serves on the advisory board as curriculum developer for Pretty Brown Girl and on the advisory committee for the Detroit Women's Leadership Network. Dr. Naimah is also a 2018 alum of the German Marshall Fund's esteemed Marshall Memorial Fellowship (MMF) and a 2019 alum of the Culture Source Arts Leaders as Cultural Innovators (ALACI) Adaptive Leaders Fellowship.
As a childhood transplant to Michigan, she often says that she is born in Chicago and made in Detroit. Her self-care activities include quite retreats to her in-home sacred space with her favorite cup of tea, road trips, day spa visits, and enjoying the delicious desserts that her talented husband makes… or having Just Dance battles with her daughters.